Follow the instructions below to view or pay your account fees
To view or pay outstanding bills
Login to the Online Portal
Navigate to Settings tab
Select Invoices
From this tab you can view invoices or Make Payment with a credit card

Enter all credit card information
Click "Next"
1. To pay account fees login to the "Online Portal"


2. Click the "Settings" tab on bottom left of screen

3. Click the "Invoices" header in the middle of the page

4. Click "Make Payment" to pay account fees

5. Enter all credit card information and click "Next" to submit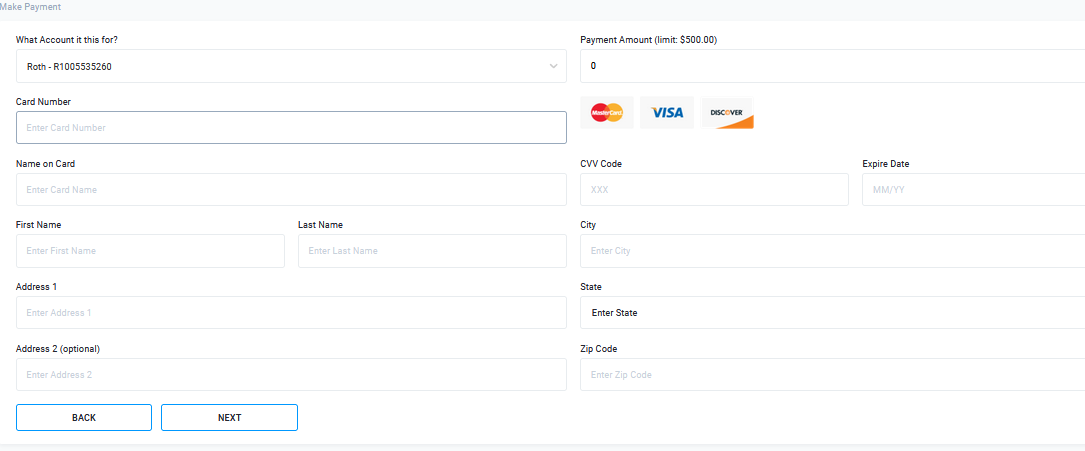 If you're unable to Pay Your Account Fees after following the steps above, please contact our Customer Support Team at support@iracentral.com or click the Help button to chat with us now.