Access your monthly statements anytime for your records. Monthly statements include all the transactions for your account.
Statements are typically generated during the first week of every month.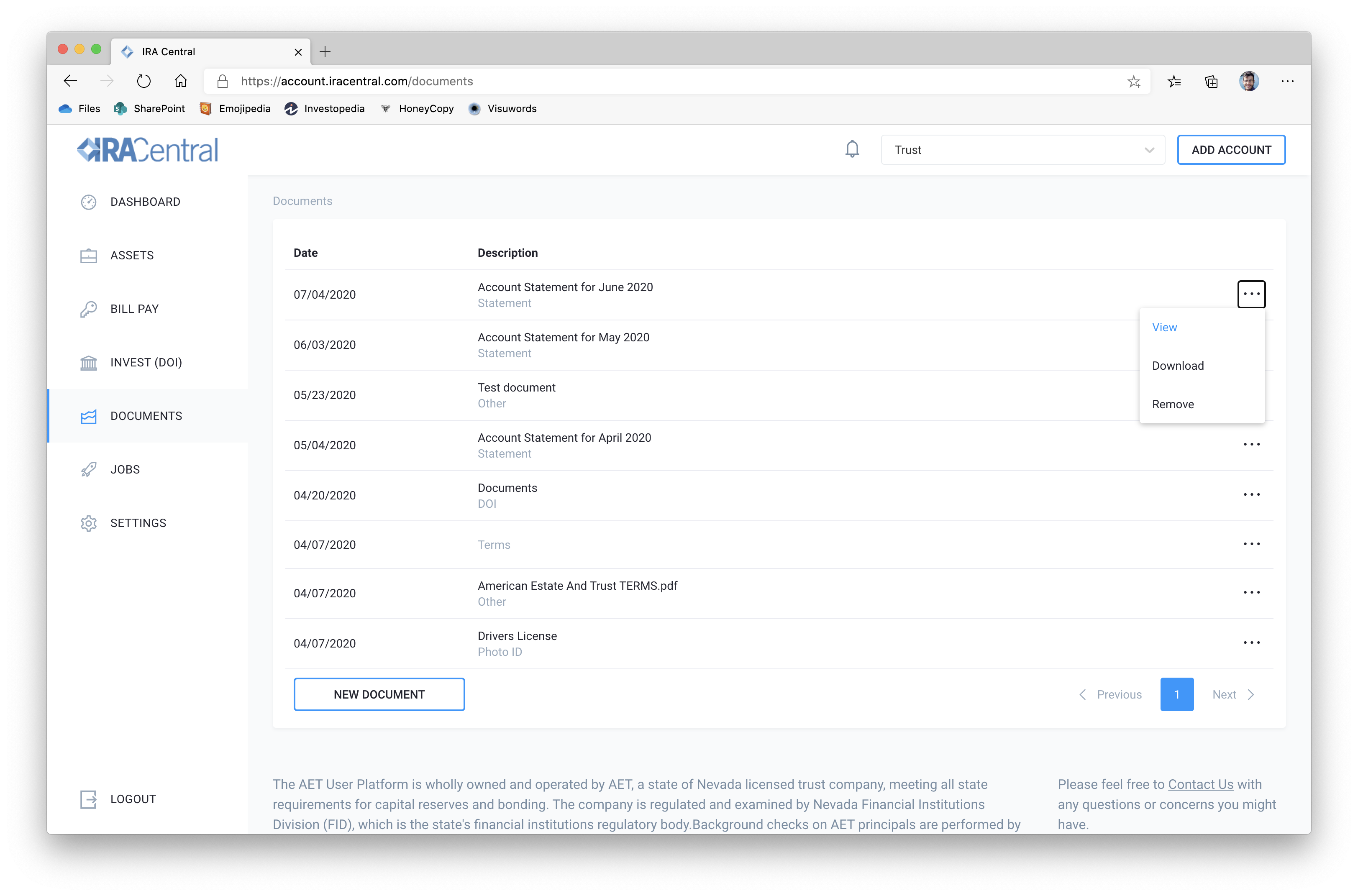 Navigate to your Documents
If you have multiple accounts, select the account that you want to review by using the Dropdown at the top-right of your screen.
Search for the Monthly Statement that you are looking for
Click on the 3 dots on the right side of the screen to display a small menu
Select View or Download
You are now viewing the statement or have downloaded it to your device!
If you're unable to retrieve your statements after following the steps above, please contact our Customer Support Team at support@iracentral.com or click the Help button to chat with us now.